Kuala Lumpur day trips are the best way to explore some of Malaysia's most interesting and historic attractions. Discover tropical landscapes, ancient temples and cultural landmarks during a tour of any of these destinations, located just outside of KL.
Dreaming of taking the ultimate road trip? Embark on a journey from Norway to Malaysia! Technically, you can, but most people pass on the drive as it is nearly 6,000 miles long and passes through Russia, Kazakhstan, China, Myanmar and Thailand. But, still, this epic road trip IS possible!
1. Explore natural limestone formations and an ancient religious site at BATU CAVES
Get a FREE three-in-one spelunking adventure with a day trip to Batu Caves. Explore Art Gallery Cave and Museum Cave at the foot of a 400-million-year-old limestone hill, and then climb 272 steps to Cathedral Cave to view an ancient Hindu religious site housed under a 100-meter-high (328 feet) natural ceiling. Join locals for the Thaipusam Festival, which normally takes place in January, and march eight miles (13 kilometers) from the middle of KL to the site, where thousands of pilgrims celebrate each year during a colorful, eight-hour festival. Not only are the Batu Caves free to tour, they also are accessible by KTM Komuter train from KL Sentral railway station.
Check In to Gombak Star Hotel, Step Out to Batu Caves
Discover more hotels and guest houses in Selangor
2. Luck out with theme parks, casinos and incredible trekking adventures at GENTING HIGHLANDS
Soar over a jungle landscape in a glass-bottom gondola to reach Genting Highlands, nicknamed "The City of Entertainment" for good reason! Also known as Resorts World Genting, the hilltop district is home to the only legal, land-based casinos in the country. As luck would have it, playing the slots isn't the only draw to this entertainment paradise. On top of Snow World theme park and SkyAvenueshopping mall, Genting Highlands also features seven hotels, including the world's largest, First World Hotel. Having access to more than 7,000 budget-friendly rooms and family accommodations is a great excuse to spend an extra day riding horses at Awana Horse Ranch or hiking to nearby strawberry, mushroom and bee farms!
Check In to Grand Ion Delemen Hotel, Step Out to Genting Highlands
Discover more apartments and resorts near Resorts World Genting
3. Explore a new city full of modern architecture and Islamic art at PUTRAJAYA
Malaysia's newest federal territory has been growing in popularity since its development began in the early 1990s. The region serves as the official headquarters for the country's federal administrative center and is growing in popularity due to its modern infrastructure and close proximity to KL. New tourism projects pop up regularly in the area, which already attracts streams of visitors with its man-made lake, landscaped parks and promenade of Islamic architecture. Stroll through spectacularly-illuminated government buildings at night, and by day, tour the largest botanical garden in Malaysia, the tallest mosque in the world and the largest roundabout in the world. (Though, folks in Trinidad and Tobago don't always agree!)
Check In to Pullman Putrajaya Lakeside Hotel, Step Out to Putrajaya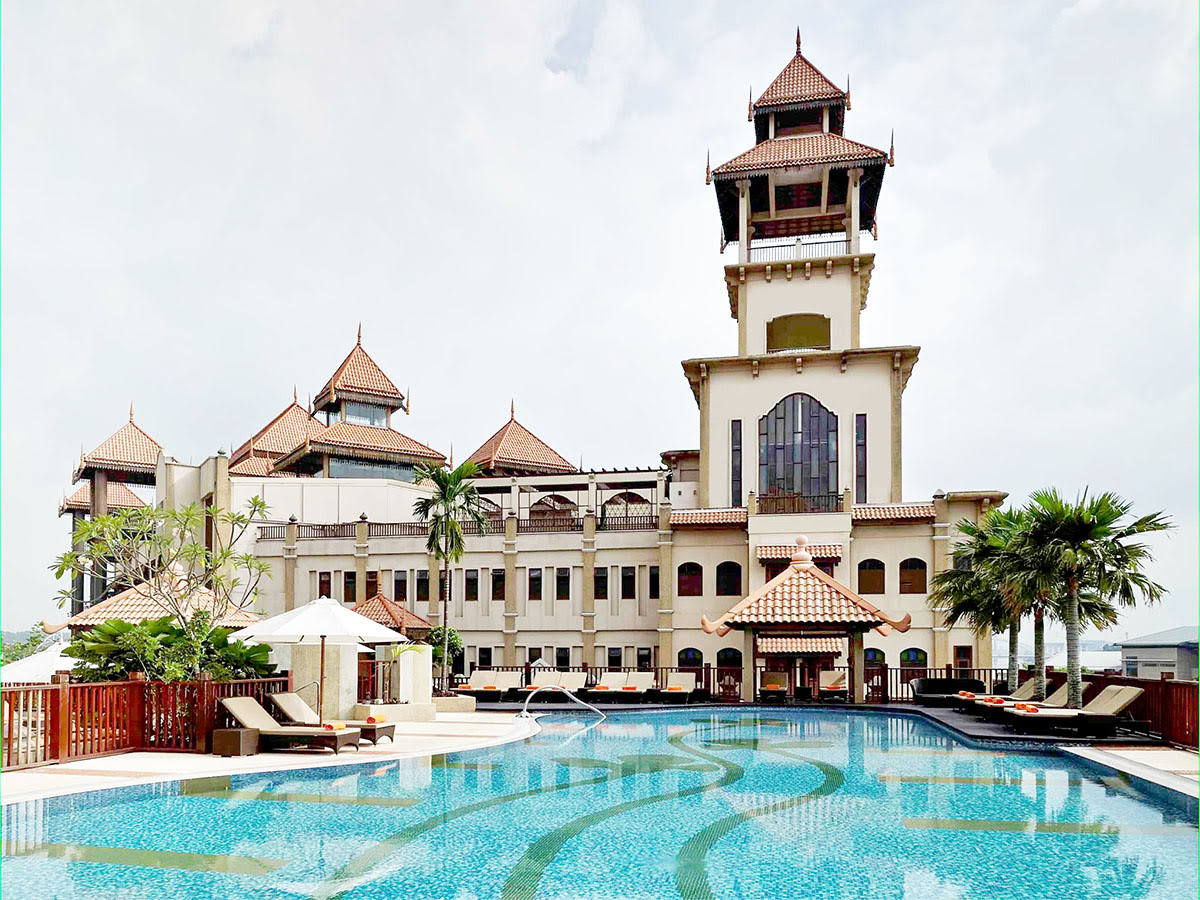 Discover more guest houses and resorts near Putrajaya Botanical Garden (Taman Botani Putrajaya)
4. Bicycle through a UNESCO World Heritage Site, and snack on authentic Baba-Nyonya street food at MALACCA
Drenched in Portuguese, British and Malay history, Malacca provides more than a day's worth of sightseeing, shopping and authentic cuisine. Historical buildings and monuments, though decaying in some places, denote past struggles and triumphs of this once-small fishing village. Rent a bicycle, or set out on foot to discover a Portuguese fortress at A'Famosa, a Dutch religious site at Christ Church and traditional Peranakan (Baba-Nyonya) food at Jonker Street.
Check In to The Shore Hotel & Residences, Step Out to Malacca
Discover more apartments and bungalows near Malacca City Center
5. Play water sports in Blue Lagoon, and trek through a rainforest at PORT DICKSON
A white sand coast and a peninsula covered in dense forestland gives Port Dickson an undisputed edge over many day trips. Take full advantage of unfettered access to snorkeling, waterskiing and any other water activity during a campout near the shores of Pantai Cahaya Negeri. Pack some educational stints into your itinerary with stops at the PD Ostrich Show Farm, Muzium Lukut and Wan Loong Chinese Temple. Just south of Port Dickson, Blue Lagoon offers swimming and boating along the coast, as well as birdwatching and trekking in Tanjung Tuan Forest Recreation. End the day at sunset with an unforgettable view of the ocean from the Cape Rachado lighthouse.
Check In to Avillion Port Dickson, Step Out to Port Dickson Beach
Discover more apartments and resorts near PD Ostrich Show Farm
– –
Source: Agoda