It's easy to shop 'til you drop in KL. The hard part is deciding where! With stately shopping malls and local markets scattered throughout the city, the choices are endless. Start with these crowd-pleasers, and see where your Kuala Lumpur shopping spree leads you!
Containing more than 60 shopping malls and dozens of local street markets, KL serves as the fashion – and economic – capital of Malaysia. The city gained global recognition with 1 Utama, one of the 10 largest shopping malls in the world, and the Egyptian-themed Sunway Pyramid, part of the Sunway Lagoon theme park.
1. Shop for designer fashions, and enjoy children's activities in the Petronas Towers at SURIA KLCC
Embark on a day of shopping that includes way more than expanding your wardrobe. Located directly in front of Petronas Towers, Suria KLCC features six floors of designer shops and restaurants, plus a state-of-the-art movie theater and Aquaria KLCC. That's not all! Explore the Petronas Art Gallery and Petrosains Discovery Centre, and stick around until the sun goes down for a spectacular fountain show over Lake Symphony!
Check In to Corus Hotel, Step Out to Suria KLCC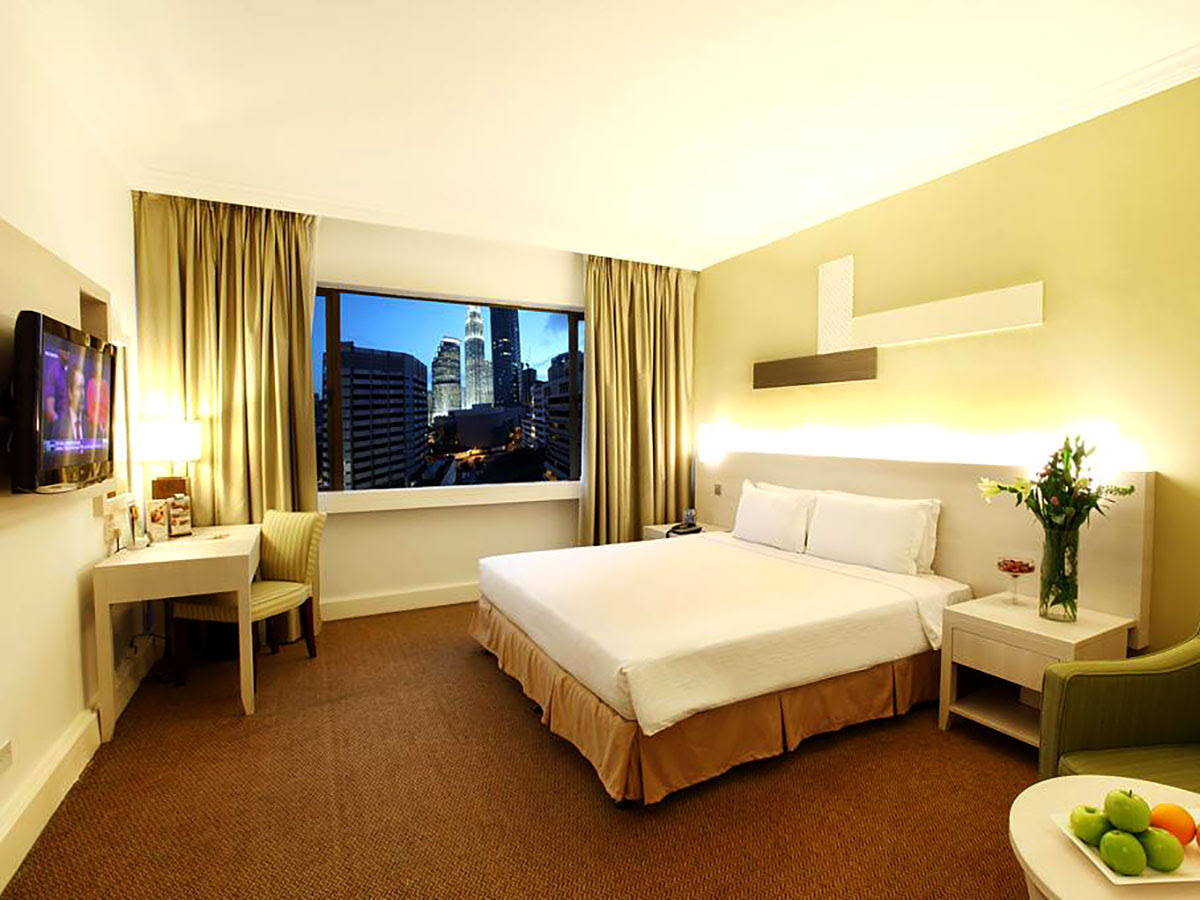 Discover more hotels and apartments near Petronas Towers
2. Watch a cultural performance, and relax in a spa after shopping at PAVILION KUALA LUMPUR
Satisfy your appetite for shopping by browsing seven floors and a street-front row of charming boutiques at Pavilion KL. Built on the former grounds of Bukit Bintang Girls' School, Pavilion KL stands in Bukit Bintang and attracts crowds daily to its eight easy-to-navigate precincts that offer way more than the latest fashions. Catch a cultural performance in Centre Court, and the latest movie at Golden Screen Cinemason the Connection level. Melt your shopping stress away in Beauty Hall, and end the day with dinner in the Dining Loft or Gourmet Emporium. Need more? Step across the street to the complex's latest addition, Pavilion Elite.
Check In to Hotel Royal Kuala Lumpur, Step Out to Pavilion KL
Discover more serviced apartments and guest houses in Bukit Bintang
3. Discover a haven for Malaysian artists and performers at CENTRAL MARKET (PASAR SENI)
What started as a simple wet market in the late 1800s has grown into a Heritage Site that now caters to lovers of bargain shopping, creative arts and cultural performances. Get your fix of batik clothing and accessories, live music and Malaysian handicrafts in an open-air pavilion marked by tiled walkways with plenty of elbow room. Stroll down Kasturi Walk to find souvenirs, and dive into your surroundings with interactive visits to Illusion 3D Art Museum, Urbanscapes House and Art House Gallery Museum of Ethnic Arts.
Check In to Arenaa Star Hotel, Step Out to Central Market (Pasar Seni)
Discover more guest houses and hostels in Chinatown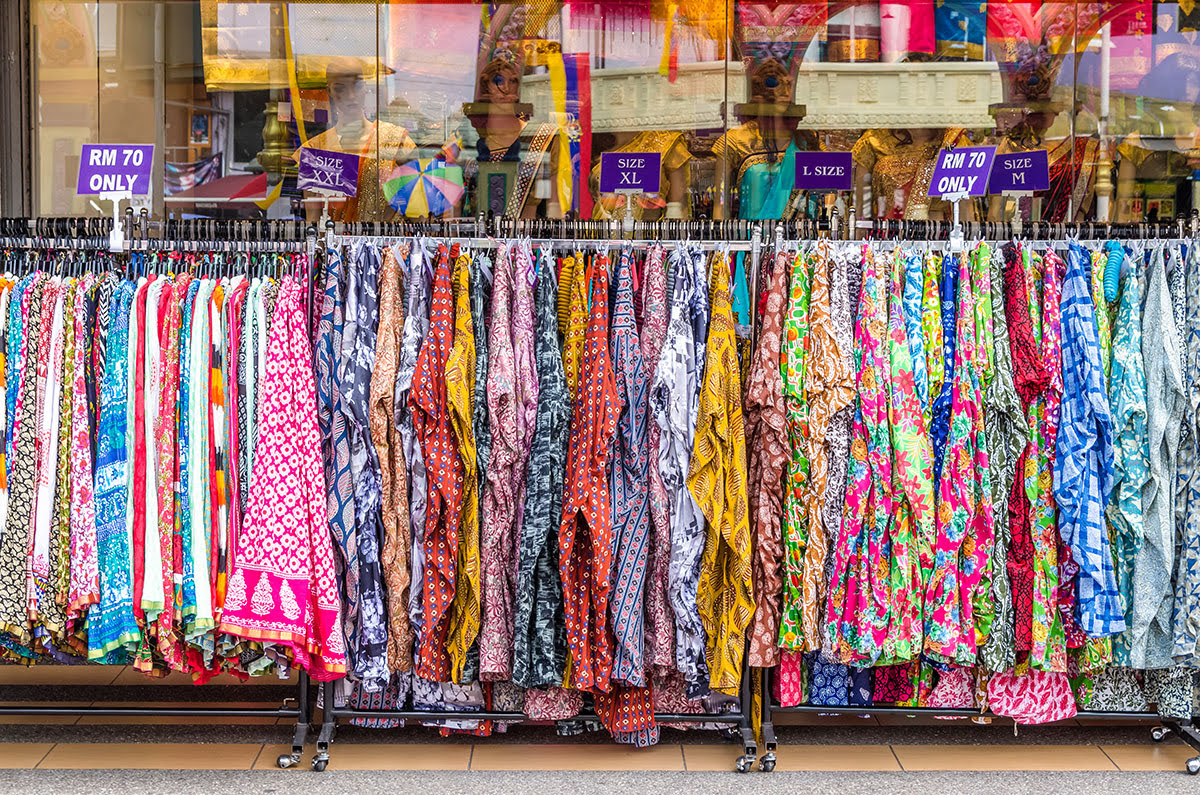 4. Brighten your shopping experience with Indian clothing, textiles and spices from JALAN MASJID INDIA
Brighten your shopping experience with a wander through mountains of colorful textiles, souvenirs, accessories and authentic Indian clothing at Jalan Masjid India. This lively street market, located just west of KL Tower, also showcases local produce, Indian spices and traditional sarees, as well as Punjabi clothing. Each year during the month-long Muslim holiday of Ramadan, vendors gather in the afternoon to sell local dishes and street snacks so that those who observe the religious holiday can break their daily fasts after sunset.
Check In to The Grand Campbell Hotel Kuala Lumpur, Step Out to Jalan Masjid India
Discover more hotels and apartments near KL Tower
5. Stock up on fresh seafood and local produce at CHOW KIT MARKET (BAZAAR BARU CHOW KIT)
Listed in the record books as KL's largest wet market, Chow Kit Market takes outdoor shopping to the next level. Hold on to your hat (and your nose) as you enter this bustling maze of stalls divided into two main sections. Wander through the dry market to find well-organized stacks of local fruits, vegetables and spices. Venture over to the wet market to get an eyeful of local seafood and freshly-butchered meats. The sights and smells might be shocking, but the experience – and prices – absolutely can't be beat!
Check In to Tamu Hotel & Suite Kuala Lumpur, Step Out to Chow Kit Market (Bazaar Baru Chow Kit)
Discover more hotels and apartments near Chow Kit Monorail Station
—
Source: Agoda