Kuala Lumpur City Hotel Map
---
Embark on a Kuala Lumpur city tour, and discover one of the fastest growing metropolitan cities in Southeast Asia. KL attractions feature world record-holding office towers, state-of-the art megamalls and inner-city green spaces.
No one knows who founded Kuala Lumpur, but history reveals the area was occupied by Chinese tin miners in the early 1800s. Strangely enough, though, the capital wasn't declared an actual city until 1972.
1. Dine in a revolving restaurant, or capture a 360-degree view of the city from the observation deck of KL TOWER (MENARA KUALA LUMPUR)
Capturing a glimpse of the city's skyline is a sightseeing adventure, for sure, but KL Tower offers far more than just a pretty view. The seventh tallest communications tower in the world stands at a mesmerizing 1,381 feet (421 meters) and plays host to International Jump Malaysia, a competition to determine which professional daredevil can take the boldest plunge from the open-air observation deck. Even if you miss the annual event, the Sky Deck is open year 'round, and the tower's revolving restaurant, Atmosphere 360, allows you to hover the city at 925 feet (282 meters). Go back to ground level to learn traditional dances after trekking through KL Forest Eco Park, one of Malaysia's oldest and smallest rainforest preserves. Other attractions at KL Tower include KL Tower Mini Zoo, Kuala Lumpur Upside Down House and Blue Coral Aquarium.
Check In to Hotel Stripes Kuala Lumpur Autograph, Step Out to KL Tower
Discover more hotels and apartments near KL Tower (Menara Kuala Lumpur)
2. View thousands of ancient artifacts, and enjoy children's activities at ISLAMIC ARTS MUSEUM MALAYSIA
With 12 main galleries and more than 7,000 artifacts, the Islamic Arts Museum holds the title for being Southeast Asia's largest museum of Islamic arts. Situated in KL's inner-city green space, the museum contains collections ranging from ancient religious manuscripts, including the Quran, to Chinese, Indian and Malay artifacts. Explore four levels of displays that highlight local customs, handicrafts and even Islamic glassware. On weekends, children are invited to listen to stories and take part in arts and crafts activities. Accessible from the Kuala Lumpur railway station, the museum is within walking distance to the National Mosque, National Planetarium, Perdana Botanical Gardensand Kuala Lumpur Bird Park.
Check In to The Majestic Hotel Kuala Lumpur Autograph Collection, Step Out to Islamic Arts Museum Malaysia
Discover more hotels and apartments near Islamic Arts Museum Malaysia
3. Go birdwatching at a free-flight aviary inside a botanical garden complex at KUALA LUMPUR BIRD PARK
Take the ultimate birdwatching excursion and roam freely with more than 3,000 birds in a public aviary nestled inside Perdana Botanical Gardens. Kuala Lumpur Bird Park showcases more than 200 species of local and imported birds and offers a unique view of nesting and behavioral patterns. Learn about the park's successful breeding programs while wandering through the four zones of what locals call "the world's largest free-flight, walk-in aviary."
Check In to The Idaris KL Sentral, Step Out to Kuala Lumpur Bird Park
Discover more hotels and apartments near KL Bird Park
4. Take the kids to the playground, and watch colorful fountain shows at Lake Symphony in KLCC PARK
Spend the day looking up at the Petronas Twin Towers from a plush ground space that features a lake with daily fountain shows, a running track and a children's playground and swimming pool. KLCC Park is located in the city center and provides an excellent place for locals and visitors to escape the buzzing traffic of KL's streets. Families often pair a trip to KLCC Park with a visit to Suria KLCC shopping mall and Aquaria KLCC, both of which are located on the outskirts of the park grounds.
Check In to Traders Hotel by Shangri-La, Step Out to Petronas Twin Towers
Discover more hotels and serviced apartments near KLCC Park
5. View sea turtles and unique ocean life in an interactive aquarium at AQUARIA KLCC
Embark on an adventure over misty highlands, down rolling rivers, through a mangrove forest and into the ocean at KL's world-class Aquaria KLCC. View more than 250 species of marine life, including tiger sharks and stingrays, while walking through an underwater tunnel. Interactive displays and daily feeding times, particularly at the piranha and otter exhibits, provide fun and educational experiences for visitors of any age.
Check In to Hotel Maya, Step Out to Aquaria KLCC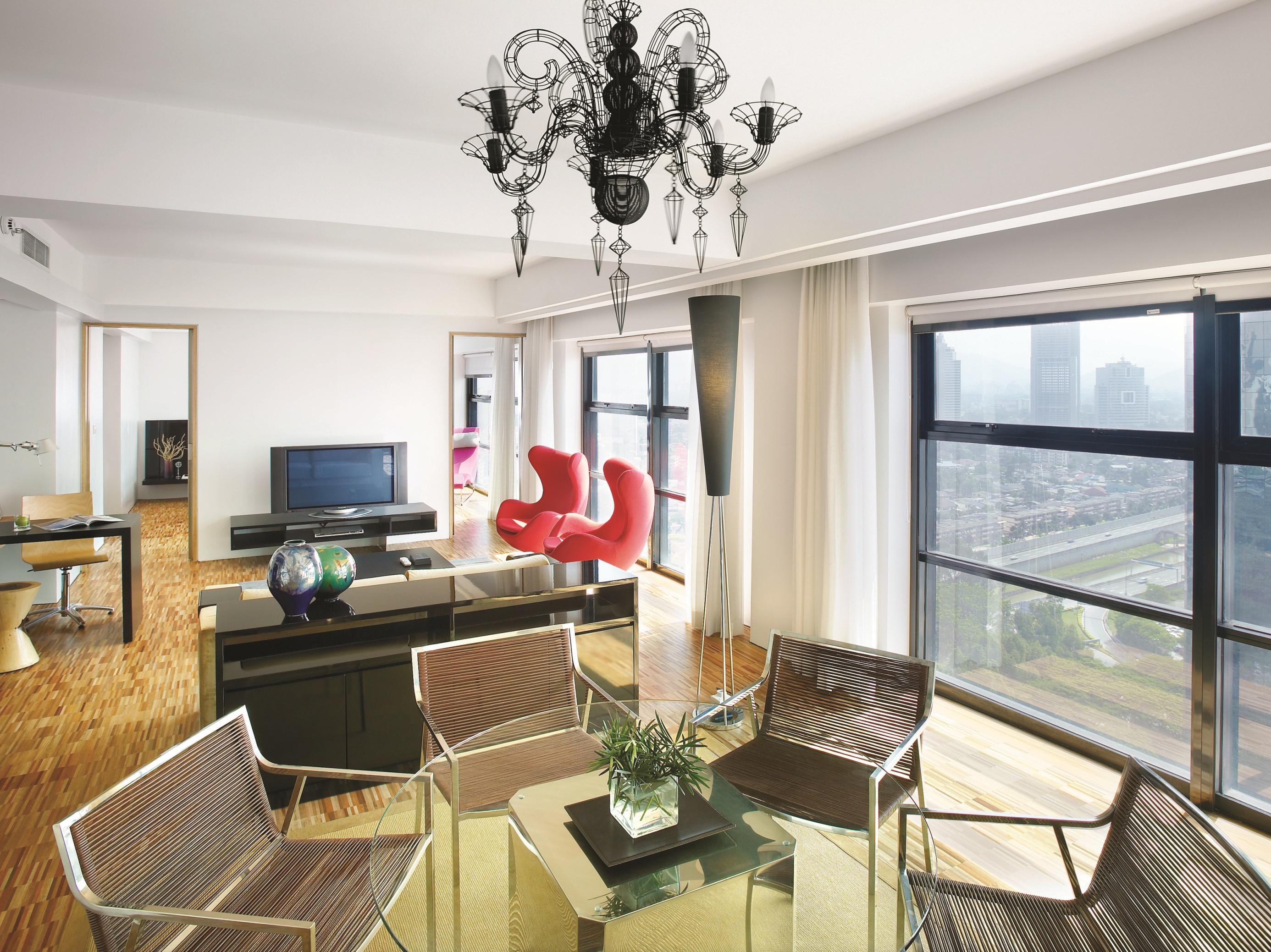 Discover more hotels and apartments near Aquaria KLCC
– –
Source: Agoda